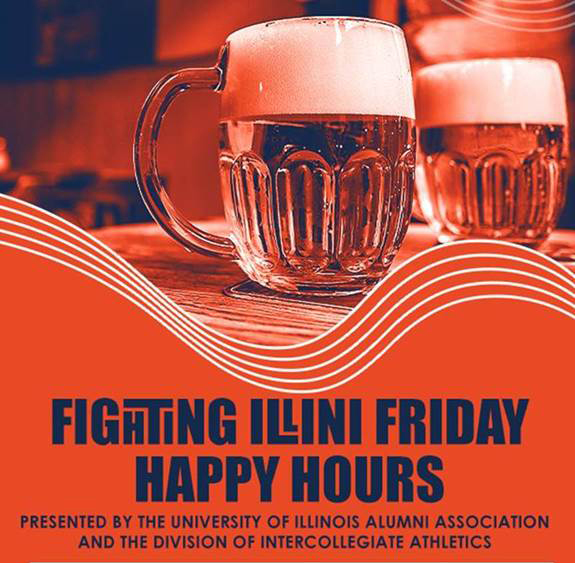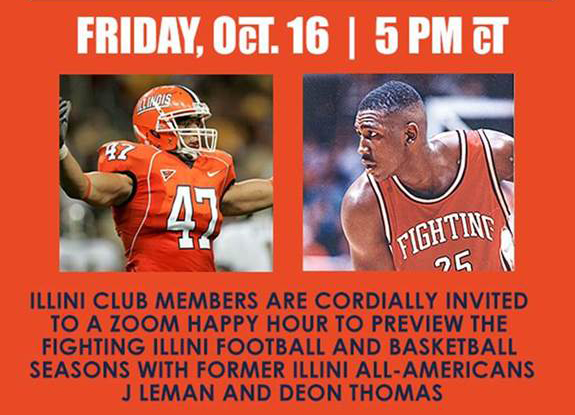 We are reaching out today with some exciting news!
Beginning next Friday, October 16th (and every third Friday of the month thereafter for the coming months), we are virtually partnering with the Department of Intercollegiate Athletics to bring together "Fighting Illini Friday Happy Hours" for Club members and constituents. Each month (3rd Thursday) DIA will bring together a different set of speakers to talk about "all things Athletics".
The first of these events will feature a preview of the Fighting Illini football and basketball seasons with former Illini All-Americans J Leman and Deon Thomas.
To attend this event use the link that follows to register. Once you are registered you will receive the link to the Zoom meeting from the Alumni Association.
Registration hyperlink: https://forms.illinois.edu/sec/366001261